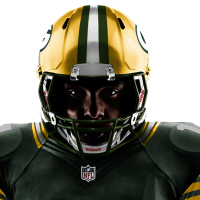 Team GB
Pos
Status
Owner FA
Behind the scenes of Hall of Fame door knocksThu, Mar 4 at 9:23am

Watch the inside story of how an NFL production crew surprised Peyton Manning, Calvin Johnson, Charles Woodson and the Hall of Fame Class of 2021 with the knock of a lifetime in a year like no other.

PFF 2021 NFL Draft needs: Green Bay PackersTue, Mar 2 at 5:25pm

Packers quarterback Aaron Rodgers' MVP campaign came to close in the playoffs, so where does that leave Green Bay heading into 2021? Pro Football Focus looks at a few areas of need heading to the NFL draft.