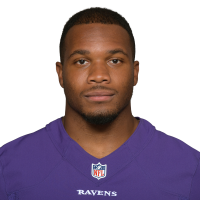 Team BAL
Pos RB
Status IRInjured Reserve
Manager FA
Top 10 fantasy breakout players for 2021Thu, Jun 17 at 8:03am

Marcas Grant counts down his top 10 breakout players for the 2021 fantasy football season. Find out which second-year quarterback he says could lead you to a fantasy championship in 2021. Plus, see which two rookies make the cut, and why a surprise running back claims the top spot on Grant's list.

MJD's Top 5 breakout RBs for 2021Thu, Jun 10 at 7:12am

NFL Network's Maurice Jones-Drew breaks down his top five breakout RBs for the 2021 season on "Good Morning Football."