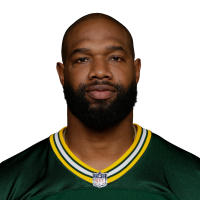 Team GB
Pos TE
Status AActive
Manager FA
NFL City Life: Marcedes Lewis and D SmokeWed, Feb 9 at 12:51pm

Our latest installment of "NFL City Life" hits Los Angeles with Inglewood native and rapper D Smoke inviting Green Bay Packers tight end Marcedes Lewis on a tour of Hilltop Coffee + Kitchen to talk about music, football and Super Bowl LVI coming to their hometown.

'NFL City Life' trailerWed, Sep 15 at 10:05am

Victor Cruz, Joey Bada$$, Marcedes Lewis, D Smoke, Xavien Howard, Rick Ross, and more. Introducing "NFL City Life." Get to know NFL cities through the eyes and experiences of NFL players and local celebrities. Tune in to NFL Network on 9/17 for episode one.