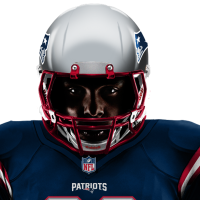 Team NE
Pos
Status
Manager FA
Saints vs. Patriots preview | Week 3Wed, Sep 22 at 10:50am

Here's everything you need to know before the New Orleans Saints take on the New England Patriots in Week 3 of the 2021 NFL season.

Watch trailer for 'A Football Life: James Harrison'Mon, Sep 20 at 8:29am

The critically acclaimed NFL Films original series "A Football Life" returns with the story of former Pittsburgh Steelers and New England Patriots linebacker James Harrison on Friday, 9/24, at 9 p.m. ET on NFL Network.